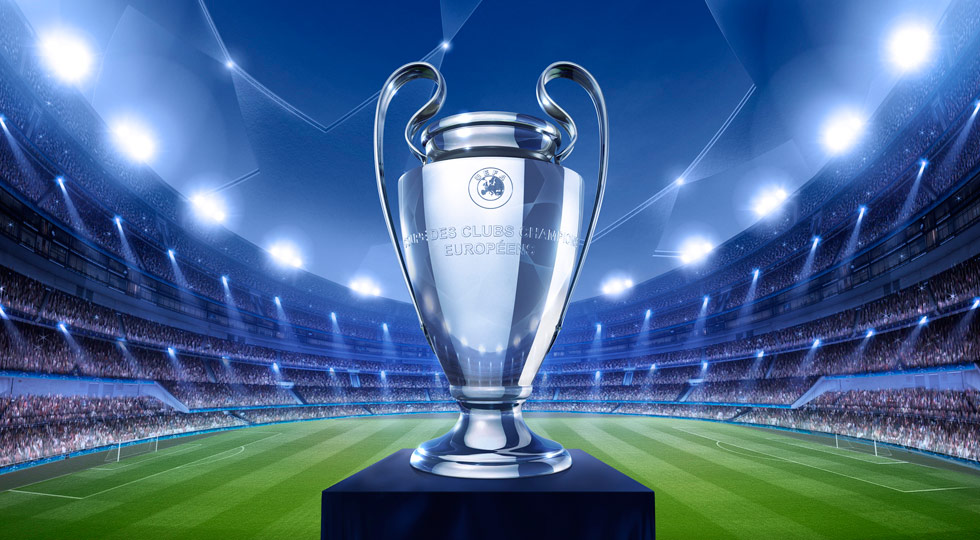 Leicester top by 5 points with 9 games to go? Cristiano Ronaldo booed by his own fans after scoring one and setting up the other against Roma? Chelsea and Manchester United miles off the pace at home and abroad? It all adds up to what has to be seen as one of the craziest seasons in football history. Perhaps we can expect a fantastic EURO 2016 to round it all off?
But there is so much football to be played before then as we move into the decisive part of the season.
Let's have a look at the European fixtures this week and see if we can't find some lucrative accumulator in there.
Wednesday 9th March
Zenit St P (0) v Benfica (1) 17:00 (GMT)
Both of these sides are capable of top quality performances so it really is anyone's guess who will get through to the quarters. Benfica aren't great away but have that clean sheet and goal to hang onto. Expect a tight game.
ZENIT ST P 1 – 0 BENFICA
Chelsea (1) v Paris St. Germain (2) 19:45
Another game which is on a knife edge. But, way back in September TFF was touting Paris St. Germain as potential winners of the competition.
So while Chelsea are capable of sealing the 1-0 victory that would take them through, we fear that Paris St.Germain have enough going forward to breach a Chelsea rearguard that isn't and strong as it was.
CHELSEA 2 v PARIS ST. GERMAIN 2
Thursday 10th March
Borussia Dortmund v Tottenham 18:00
What a tie among two of the in-form teams in Europe.
Tottenham look as if they can beat anyone right now but the amount of games that they have recently played could begin to take their toll and, in Pierre Emerick-Aubameyang they are up against a top-tier talent.
Tottenham will look to score and keep the tie alive.
BORUSSIA DORTMUND 2 v TOTTENHAM 1
Basel v Sevilla 18:00
Last season's winners, Sevilla, should stroll this over two legs but Basel have improved markedly through their experiences in European competition.
BASEL 1 V SEVILLA 1
Fenerbahçe v Sporting Braga 18:00
Very hard to predict. But Fenerbahce will look to take charge in the first leg.
FENERBAHCE 2 v SPORTING BRAGA 0
Shaktar Donetsk v Anderlecht 18:00
Shakhtar Donetsk should have too much going forward over two legs.
SHAKTAR DONETSK 2 v ANDERLECHT 0
Athletic Bilbao v Valencia 20:05
What a feast of football this should be. Valencia are trying to rediscover former glories and Bilbao are unique in terms of player recruitment and development. A tight one in prospect.
ATHLETIC BILBAO 2 v VALENCIA 1
Liverpool v Manchester United 20:05
It wouldn't matter if these two were meeting in a Capital One Cup 3rd round game or a pre-season friendly in Indonesia – the competition between these fierce rivals would always be absolute. So it should be a great encounter in which Liverpool try to strike early.
We do feel that Manchester United currently have a better squad than Liverpool and have under-achieved this season. If they can rouse themselves for this then they could snatch a scoring draw to take back to Old Trafford. Their last game at Anfield ended in a hard fought 1-0 victory for The Red Devils.
LIVERPOOL 1 v MANCHESTER UNITED 1
Sparta Prague v Lazio 20:05
Lazio are the stronger team but can Sparta set up a grandstand second leg?
SPARTA PRAGUE 0 v LAZIO 1
Villarreal v Bayer Leverkusen 20:05
Impossible to call. But here goes
VILLAREAL 2 – BAYER LEVERKUSEN 1
An accumulator bet on these outcomes at – BETFAIR3878/1
by Chris White