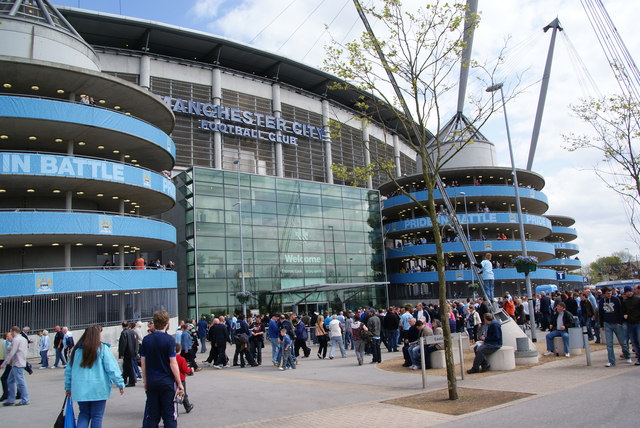 Manchester City have had an unexpectedly poor season and are now scrapping solely for a top four finish.
It's a far cry from the start of the season when Manchester City manager Pep Guardiola didn't seem to be able to so anything wrong.
With six consecutive victories in the league to open the campaign Manchester City appeared to be overwhelming favourites to win he title but their season has been characterised by inconsistency and defensive lapses.
Which is why the reports of Manchester City preparing to buy another striker will flummox some.
The Metro passed this on in the latest news cycle:
Manchester City tell Monaco they will pay £94m for Kylian Mbappe
The report is from France where the brilliant 18-year-old is currently plying his trade with Monaco. The French club would surely wish to hold on to the player but with so much apparent interest from the top clubs in the world this might be unrealistic.
Because even at his tender age, Mbappe is being put in the very top bracket of footballers.
But quite where Manchester City would play him – or indeed if they even need him – is open to debate.
With Gabriel Jesus, Sergio Aguero, Leroy Sane and Raheem Sterling vying for places in the forward line the signing of another number 9 might seem crazy – especially when surgery is required in the defensive areas.
TFF believes that any move for Mbappe could spell the end for crowd favourite Sergio Aguero.
Mbappe has been on fire this season and has played a vital part in Monaco's success with 24 goals in 39 appearances.
Manchester City fans – is he worth the money and do you need him with all the strikers you have available?