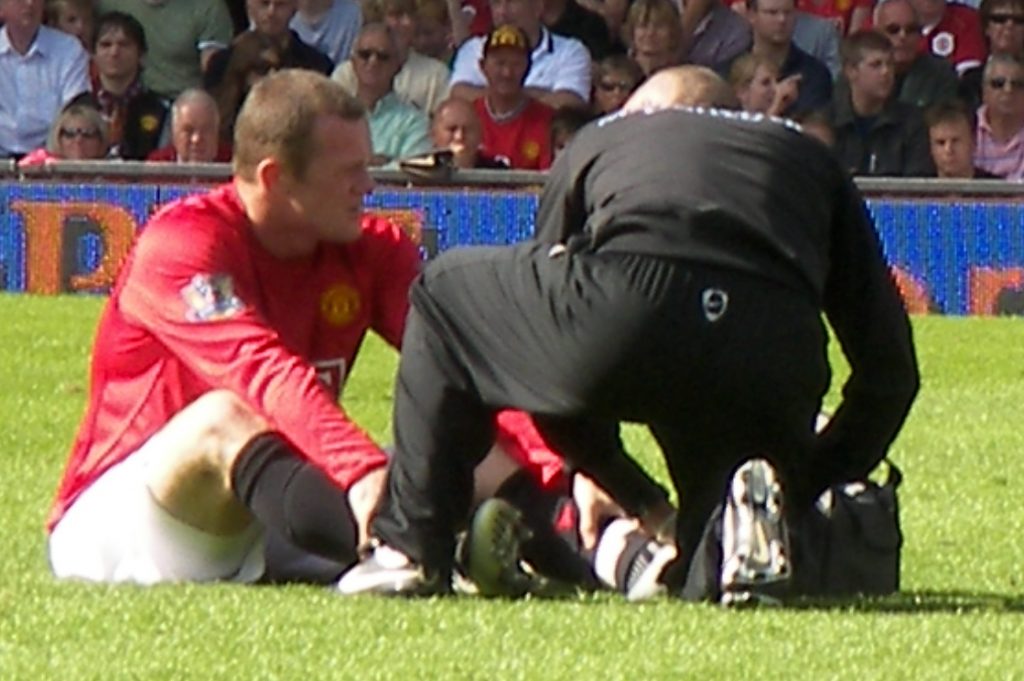 Manchester United and England captain Wayne Rooney has publicly criticised Sam Allardyce for comments that he made after the 1-0 win in Slovakia last month.
The shamed ex-England manager was questioned about Rooney's deep-lying role after the game and told reporters that the nation's record goalscorer could play 'wherever he wants'. The implication seemed to be that Rooney decided where he wanted to play.
But in a strongly worded statement Rooney has tried to put that one to bed by saying:
"He (Allardyce) knew he made a mistake. He said that to me on the plane home. He understood that quite early and unfortunately he doesn't have the chance to rectify that now.
"Sam came out and said I play where I want. I played exactly to instructions, and what was asked of me. I'll play wherever the manager wants me. I don't pick myself, I haven't ever picked myself. I didn't come in and say: 'I want to play here or there.' I played where I was asked to play. That was a big misunderstanding and I seemed to get slaughtered for it. I suffered from that. I got battered in many different ways when I felt it was actually a decent performance.
"It was over the top. I played in deep midfield and I thought, being honest, I actually did quite well, especially in the second half. I helped control the game. I turn up like every other player, ready to play and, if selected, I will play hopefully how the manager wants me to play, and that's it.
"Everyone else can say what they think, or what they think they know, but me, the manager and the players know what is required to do well.
"I played the role I was asked to play, played to instructions and that was it really. But it has all blown up."
Rooney also seemed to suggest for the first time that he wants to play in midfield for Manchester United. It's plain for all to see that Rooney has long since lost the explosiveness which made his such a world class striker. And he has spoken about the fact that he may want to be given a chance in midfield as his career reaches its final stages.
"I have heard a lot of people talking about transition – well, let me do it. If that is what's going to happen, let me do that. I feel I am not being given a chance if that is the way I want to go in my career to expand it.
"I am not being given that chance to go from there to there (to play a deeper role in midfield). It is all right talking about your career, saying you can extend it by doing this and that, but you need to be given the chance to do it."
TFF has always believed that Rooney can adapt to that role. He's already a far better anchor man than Marouane Fellaini in terms of technique. While he may not have the pace or tenacity of Morgan Schneiderlin, his all round game is far superior and he is as good a passer of the ball as Ander Herrera. But he is more robust than the Spaniard which makes him the best partner for Paul Pogba in the current squad.
TFF thinks that Rooney should be given ten games in front of the defence in a system which would allow Jose Mourinho to play all of his big hitters.
Manchester United fans: can Roo be the perfect partner for Poggers in a midfield 2?