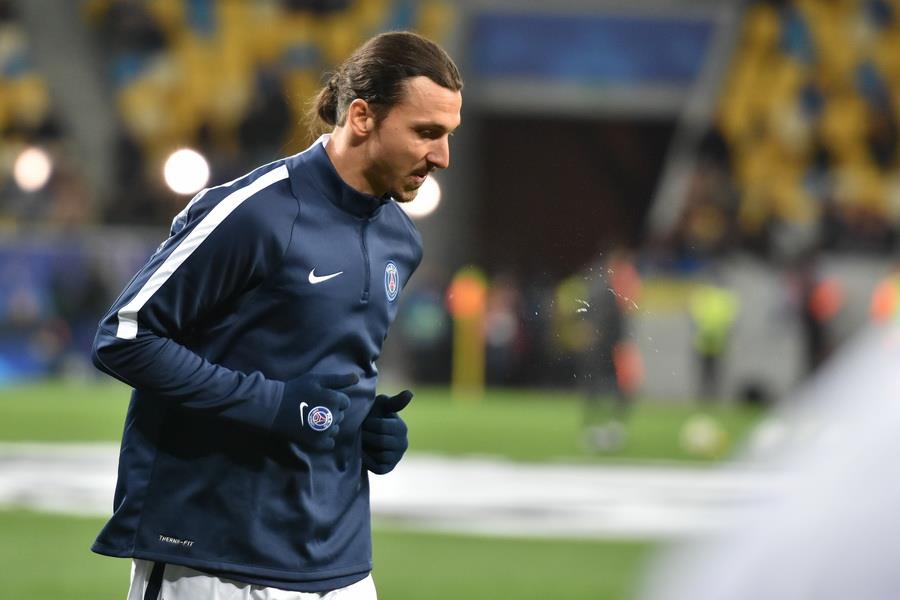 In a tantalising sound bite Zlatan Ibrahimovic referred the north west of England during the press conference to announce the unveiling of his new clothing brand.
Zlatan isn't the first and won't be the last footballer to milk his name with a clothing brand and the timing of the Swede's launch set tongues wagging.
While there was some interest in the clothing, the question on most reporters' lips was about his potential move to Manchester United. And when asked about his plans he simply said:
'People will wear it in Manchester yes.'
Zlatan has been the subject of intense speculation about a move to Manchester United and those rumours have only intensified since Jose Mourinho became the new manager of the ailing English giant.
But while these words will only add fuel to the fire, Zlatan has stopped short of giving the information that everyone wants to hear about where he will be plying his trade next season.
The 34-year-old's contract at PSG expired this summer after a record breaking season when the number 9 hit 38 goals in the French league and 50 overall in the campaign.
Zlatan Ibrahimovic is still a fine physical specimen – perhaps even in his pomp – and TFF certainly believes that he can fire Manchester United to Premier League and Europa League glory next season.
Highly regarded British news outlet The Guardian reported on June 4th that personal terms had been agreed between Manchester United and the player and that a move would be completed pending talks between Zlatan and Mourinho.